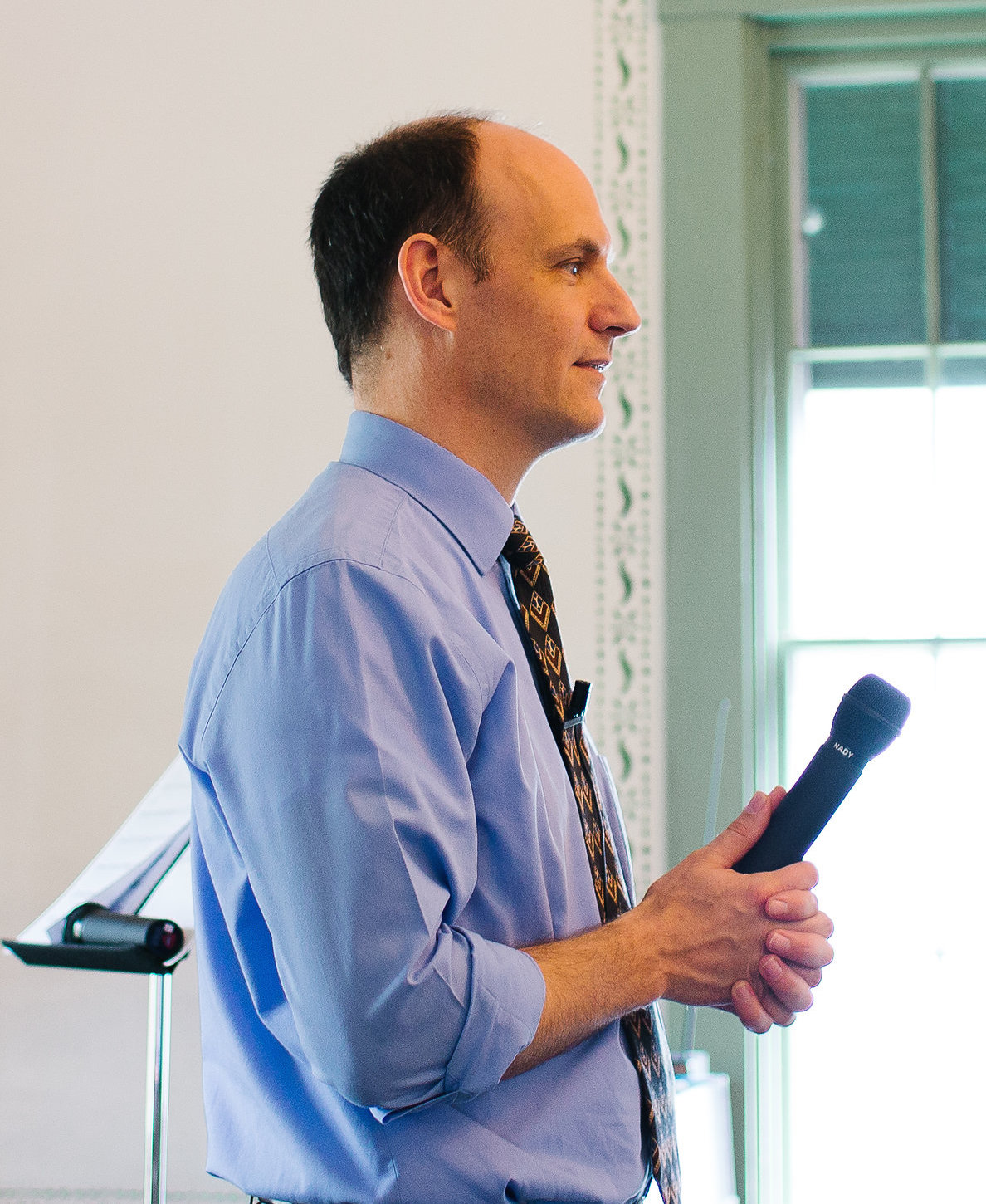 David Ouellette
Pastor
Pastor David Ouellette grew up in southern Maine and studied classical music (saxophone) at USM. During his first year there, he met the two most important people in his life. He discovered that Jesus Christ was not a historical figure, but a living, loving friend on whom he could depend in everything. He also discovered that a certain young French horn player was who he wanted to spend his life with.
After graduation, David and Esme left with their first son as missionaries to Siberia in Russia. After thirteen years of serving the church, working as musicians, and having four more children, they returned to Maine, where David has pastored NWMC since 2011 while completing a Master of Divinity degree at Gordon-Conwell Theological Seminary.
Simone Flaming
Youth and Family Programs Coordinator
Simone Flaming was born and raised in Southern California where she was blessed to be raised by two Christian parents and participate in a vibrant Sunday School and youth ministry at First Presbyterian Church of Hollywood. It was in teaching Sunday School in her teen years and helping to organize children's programs that she discovered her calling and passion for young people. She received a Masters degree in School Psychology from California State University, Fresno. In 1997, she and her husband Glenn decides to take a one year adventure to Maine where they became part of the church family at NWMC where they both became involved in many aspects of the Sunday School, family, and youth ministry here. Simone joined the staff of NWMC in 2010, working for 5 years as Christian Education Director. She returned in January 2017 to take on the expanded role of Youth and Family Programs Coordinator.